Overview

Command Attention! Powerful Scala software to connect with your audience

Display dynamic, targeted messages to increase sales, engage your audience and display important information in real time.

Many industries have unique requirements and Scala has more than 25 years of experience knowing what works most effectively to meet your demanding goals.

"Scala Designer, as well as Content Manager, Player and Ad Manager are among the most comprehensive in the market. The end-to-end solution gives users the ability to create and refresh content to keep it relevant, engaging and informative."- Frost & Sullivan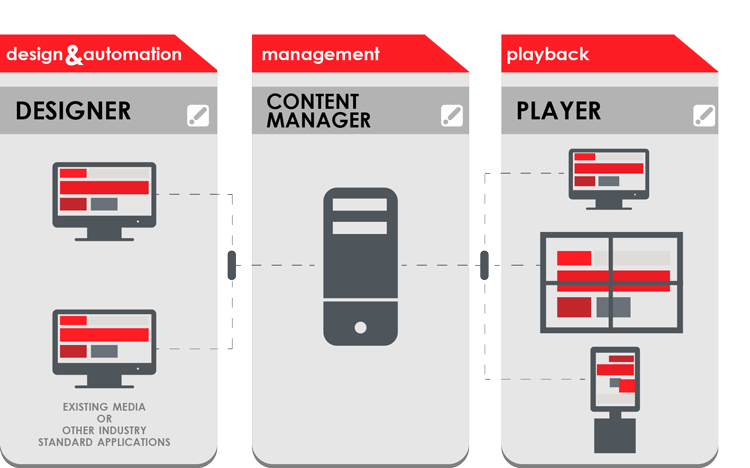 How does Scala's digital signage software work?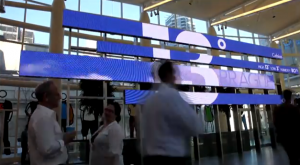 Designer - easily create brand-consistent, interactive content for your digital signs or leverage our easy-to-use templates as a starting point.


Use hundreds of built in effects and transitions and our library of clip art, stock images, templates, backgrounds, and stock video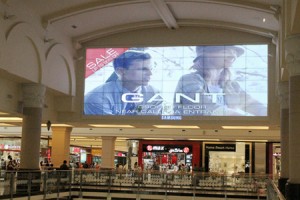 Content Manager - schedule and manage your content and deploy it to hundreds, even thousands of digital signage displays, from any Internet-connected computer.


Organize your content by file type, categories and metadata


Create dynamic playlists using scripts, messages, videos, flash, or static images with our easy-to-use, web-based interface


Take advantage of our flexible scheduling options, permission based user roles and network monitoring features to make managing your network easier.

Player - Scala playback software is loaded with features including:


No blank screen—If your network connection goes down, Player keeps playing using store and forward technology Stable and reliable playback 24/7


Ability to update on-air without interruption


Logging of events for ad billing and error tracking


Real-time data insertion for news, weather, etc.








Want to know more about what Scala can do? View our lt Innovation Gallery